Please choose a product to add to your basket…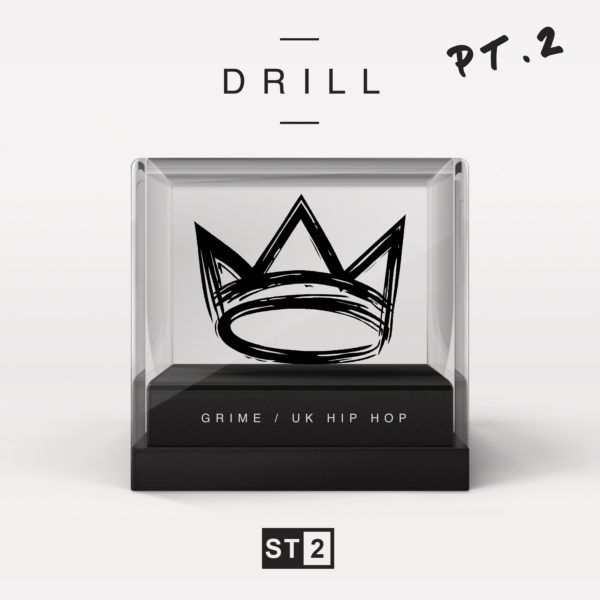 DRILL 2
£

15.99
Add to basket

The long-awaited sequel to DRILL is finally here. Introducing DRILL PT.2 (Grime/UK Hip-Hop). Drill 2 is packed full of audio and MIDI, created specifically to meet all your Grime and UK Hip-Hop production needs. Bursting with aggressive and energetic drums, deep gritty basses and plenty more.

£

4.99
Add to basket

Bass Hits

£

3.99
Add to basket

Drum Hits

£

5.99
Add to basket

Drum Loops

£

5.99
Add to basket

FX

£

9.99
Add to basket

Songstarters

£

5.99
Add to basket

Synth Hits & Loops
Demo tracks
What you get
Total File Size: 475MB (Unzipped)
10 x Bass Hits

10 x Bass Loops

10 x Claps

10 x Hats

10 x Kicks

10 x Percs

10 x Snares

50 x Drum Loops

10 x FX

3 x Songstarters (50 Audio Files)

10 x Synth Hits

10 x Synth Loops

17 x MIDI
DRILL 2
£

15.99
Add to basket

The long-awaited sequel to DRILL is finally here. Introducing DRILL PT.2 (Grime/UK Hip-Hop). Drill 2 is packed full of audio and MIDI, created specifically to meet all your Grime and UK Hip-Hop production needs. Bursting with aggressive and energetic drums, deep gritty basses and plenty more.

£

4.99
Add to basket

Bass Hits

£

3.99
Add to basket

Drum Hits

£

5.99
Add to basket

Drum Loops

£

5.99
Add to basket

FX

£

9.99
Add to basket

Songstarters

£

5.99
Add to basket

Synth Hits & Loops
Product Description
The long-awaited sequel to DRILL is finally here. Introducing DRILL PT.2 (Grime/UK Hip-Hop). Drill 2 is packed full of audio and MIDI, created specifically to meet all your Grime and UK Hip-Hop production needs. Bursting with aggressive and energetic drums, deep gritty basses and plenty more.
All the sounds in this sample pack are 100% Royal-Free so you're able to go ahead and submit your demos to your favourite record labels or artists who you want to collaborate with.
If you're looking for a sample pack to boost the quality of your Hip Hop productions, look no further.