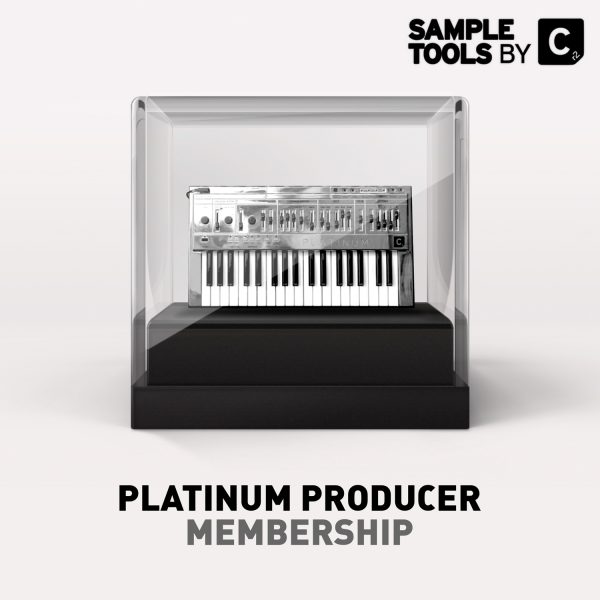 Platinum Producer Membership
Start your 10-day free trial now and get free sounds. (or 0 Credit)
Promo video
What you get
10-day free trial includes 100 FREE credits
Basic: £4.99 per month
100 Credits for use on Audio Files
Exclusive Discounts on MIDI / Presets / Project Templates and Tutorial Videos
Pro: £9.99 per month
250 Credits for use on Audio Files
Exclusive Sample Pack Content (mailed once a month directly to your inbox)
1 x FREE Mastering & Feedback Service [Worth £85!]*
Guaranteed Feedback from the A&R team at Cr2 Records*
Exclusive Discounts on Presets / Project Templates and Tutorial Videos
FREE MIDI Files (mailed once a month directly to your inbox)
*Mastering & Feedback Service is available after you have subscribed for 3 months
*Feedback from the A&R team at Cr2 Records on the record you submit for Mastering & Feedback
Platinum Producer Membership
Start your 10-day free trial now and get free sounds. (or 0 Credit)
Product Description
Do you want access to an expertly curated bespoke collection of samples from one of the largest royalty-free providers in the world? 
Sample Tools by Cr2 has become one of the industries leading providers of cutting edge sounds, MIDI, presets, video tutorials and more from across the electronic and urban music spectrum.
We introduce to you – the Platinum Producer Membership – a monthly subscription service giving you access to absolutely everything in our catalogue – more than 100,000+ sounds, as well as exclusive content from established artists.
With a focus on absolute quality, this is a handpicked library of cutting edge sounds. 
In addition, we are offering you the chance to have your music heard and receive guaranteed feedback from the A&R team at Cr2 Records, giving you the best opportunity to get your music signed. 
From bedroom beats to Grammy award-winning productions, become a member of the Sample Tools By Cr2 community now and take your career to the next level!
Partners: