Please choose a product to add to your basket…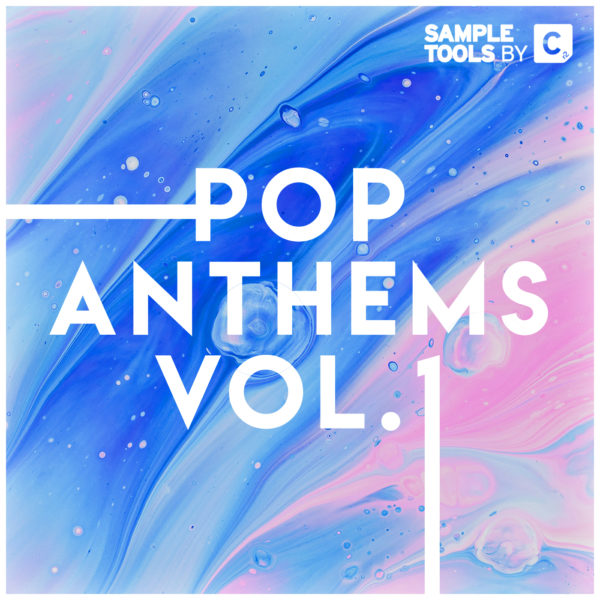 Pop Anthems Vol. 1
£

15.99
Add to basket

Purchase the full Pop Anthems Vol. 1 pack,  our most extensive pop pack so far, including almost 300 audio and Midi files. Taking its inspiration from tracks by Ellis, Kygo, and Cheat Codes, this pack equips you with fresh synth loops, catchy vocal chops, warm bass lines as well as popping drum loops, giving you all of the tools you'll need to create sonic perfection.

– Full product description further down the page – 

£

4.99
Add to basket

20 of the best poppy Bass samples including 10 defined Bass Hits and 10 super Bass Loops to form the harmonic basis for your pop tracks. 

£

3.99
Add to basket

Take your dnb beats to new heights with this selection of 50 carefully crafted drum hits including kicks, snares, claps, hats and percussion.  

£

4.99
Add to basket

Give your tracks that radio groove and choose from these 50 detailed drum loops, processed and ready to drop into your projects.

£

2.99
Add to basket

This sample mix provides you with 10 lush FX samples to transform your projects into fully finished masterpieces.

£

4.99
Add to basket

20 MIDI files that offer endless creative freedom. Boost your harmonic creation with these pop ready MIDI files.

£

7.99
Add to basket

3 exceptional Songstarter kits to kickstart your next pop productions. Use any of these kits for instant inspiration! 

£

3.99
Add to basket

Choose from 20 stellar synth samples. Take one of the 10 top-line Synth Loops, or throw one of the 10 Synth Shots into a sampler and create your own melody.

Read more

20 extras ranging from stellar FX and drum samples, to epic musical loops and elegant vocals.

– Become a Platinum Producer Member to get access to these premium samples, and much more –
What you get
Total File Size: 550 MB
Total Audio Files: 229
Total Midi Files: 39
10 x Bass Hits
10 x Bass Loops
50 x Drum Hits
10 x Kicks
10 x Snares
10 x Claps
10 x Hats
10 x Percussion
50 x Drum Loops
10 x FX
10 x Synth Hits
10 x Synth Loops
20 x Extras

 

3 x Songstarters (59 audio files - 17 MIDI)
20 x MIDI (Bass - Synth)
Pop Anthems Vol. 1
£

15.99
Add to basket

Purchase the full Pop Anthems Vol. 1 pack,  our most extensive pop pack so far, including almost 300 audio and Midi files. Taking its inspiration from tracks by Ellis, Kygo, and Cheat Codes, this pack equips you with fresh synth loops, catchy vocal chops, warm bass lines as well as popping drum loops, giving you all of the tools you'll need to create sonic perfection.

– Full product description further down the page – 

£

4.99
Add to basket

20 of the best poppy Bass samples including 10 defined Bass Hits and 10 super Bass Loops to form the harmonic basis for your pop tracks. 

£

3.99
Add to basket

Take your dnb beats to new heights with this selection of 50 carefully crafted drum hits including kicks, snares, claps, hats and percussion.  

£

4.99
Add to basket

Give your tracks that radio groove and choose from these 50 detailed drum loops, processed and ready to drop into your projects.

£

2.99
Add to basket

This sample mix provides you with 10 lush FX samples to transform your projects into fully finished masterpieces.

£

4.99
Add to basket

20 MIDI files that offer endless creative freedom. Boost your harmonic creation with these pop ready MIDI files.

£

7.99
Add to basket

3 exceptional Songstarter kits to kickstart your next pop productions. Use any of these kits for instant inspiration! 

£

3.99
Add to basket

Choose from 20 stellar synth samples. Take one of the 10 top-line Synth Loops, or throw one of the 10 Synth Shots into a sampler and create your own melody.

Read more

20 extras ranging from stellar FX and drum samples, to epic musical loops and elegant vocals.

– Become a Platinum Producer Member to get access to these premium samples, and much more –
Product Description
Sample Tools by Cr2 are proud to present our most extensive Pop pack so far: Pop Anthems Vol. 1! An assortment of carefully crafted samples tailored to help you create chart topping tracks. 
Introducing – Pop Anthems Vol. 1
Our new sample pack gives you all the tools you need to take your productions a step further and enter the realm of radio ready Pop tracks. Looking for catchy hooks fused with Future Bass synths and Housey beats? This pack is for you!
Taking its inspiration from the greatly popular tracks by Diplo, Kygo, Ellis, and Cheat Codes, this pack equips you with almost 300 professional quality audio samples and MIDI files. Fresh synth loops, catchy vocal chops, warm bass lines as well as perky drum hits, popping drum loops, and 3 detailed Songstarter kits to kick start your productions. On top of all that we provide you with 20 extras ranging from stellar FX and drum samples, to epic musical loops and elegant vocals. 
All sounds in this pack are 100% royalty free, and are guarantied to help you create chart topping Pop Anthems. Content in this pack is also useful in genres such as Future Bass, Tropical House, Deep House, and Future House.
We are Sample Tools by Cr2 and this is… Pop Anthems Vol. 1!
PLATINUM PRODUCER MEMBERSHIP
We introduce to you – the Platinum Producer Membership – a monthly subscription service giving you access to absolutely everything in our catalogue – more than 100,000+ sounds, as well as exclusive content from established artists. Find out more here and start your 10-day free trial now!
CR2 MASTERING & MIXING SERVICES
Would you like to have your track mastered? We offer mastering and mixing services by our in-house mastering engineer who has 14 years experience in the industry. He's released on labels such as Virgin EMI, Atlantic records, Sony, Cr2 Records amongst others, and he's mixed music for Netflix TV shows and mastered tracks for clients such as Nile Rodgers, Second City, Dillon Francis, Snoop Dogg and Eats Everything.
Check out our services here: Mastering by Cr2
Home   –   News   –   Cr2 Records